Connect Sonos to FreeNAS share
Yesterday, I wanted to add a bit of music collection to my spanking new FreeNAS server. Unfortunately, I got a 0x80070035 error code in Windows and a 900 error in the Sonos controller.
This seemed weird since I had my Synology SMB share connecting just fine to Sonos. I read then that some people have started having the same issue after updating to 11.3 and it's because FreeNAS disabled SMB1 support by default due to security concerns. Sonos still uses only SMB1 to connect though :(.
Enabling SMB1
I've seen a number of solutions out there, from setting flags via the shell, to NTLM authentication. What I did was to set up the SMB1 support in the Services > SMB settings, and then set the NTLM authentication flag. Screenshot below shows it: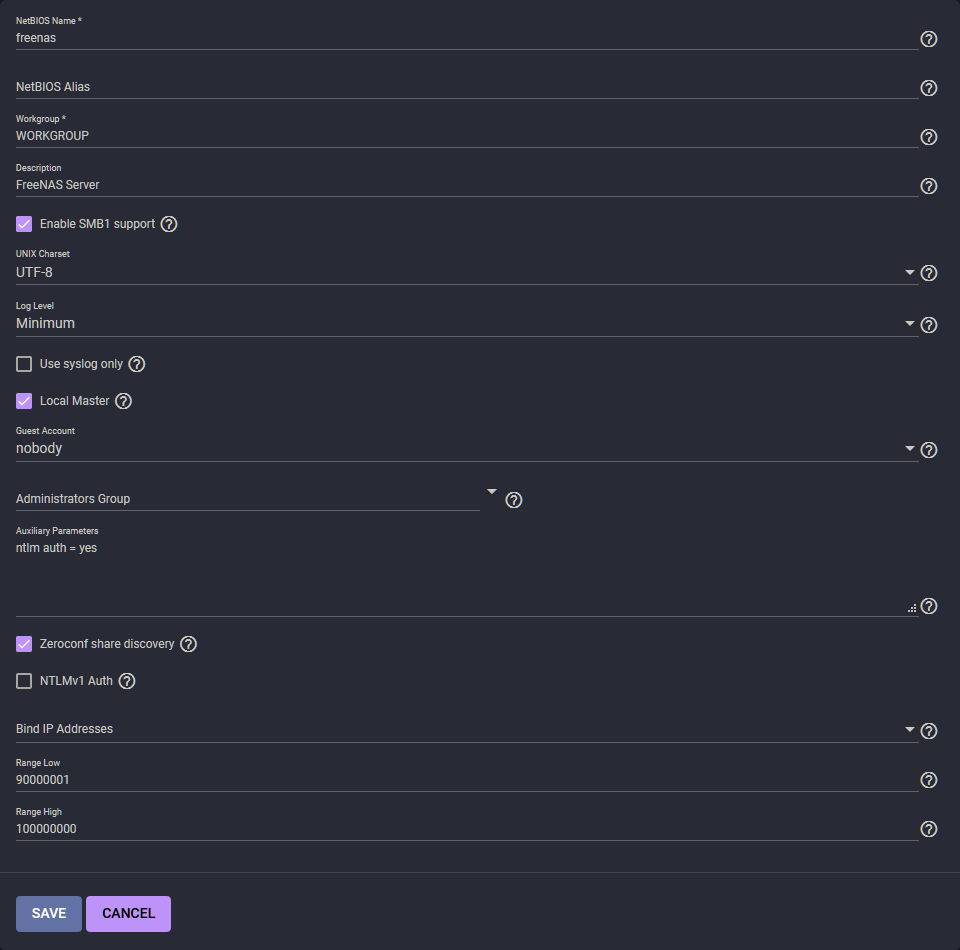 Now, my Sonos can see the share. I'm still not comfortable with the SMB1 share and might set up a different (simpler?) SMB share only for the Sonos link.
Resources
HTH,