House log - Progress 03/04
Today I went to see the progress on the site.
Electricien Belgium got the plans and are doing the grounding of the house and
The civil engineering company will put stones around (we went for recycled stones).
Stones and earth
There's still a bit to be done in the back:
TODO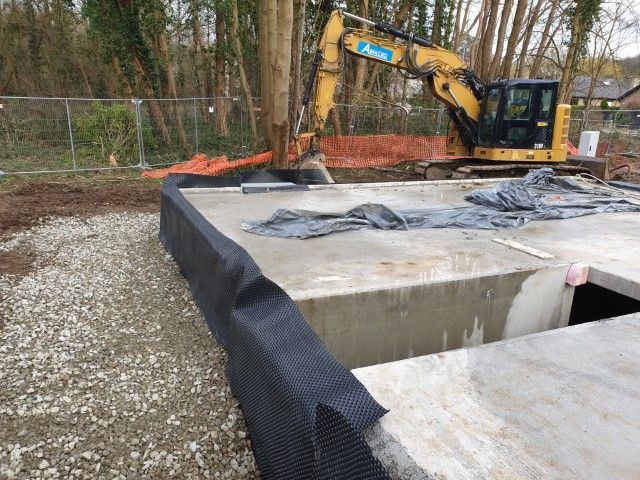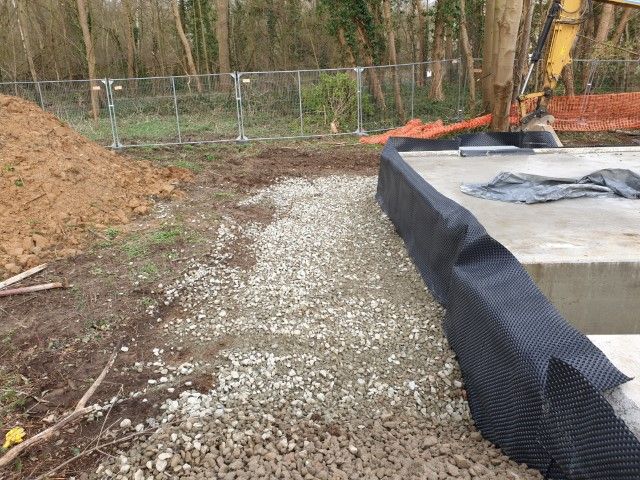 Electricien Belgium did the grounding:
Grounding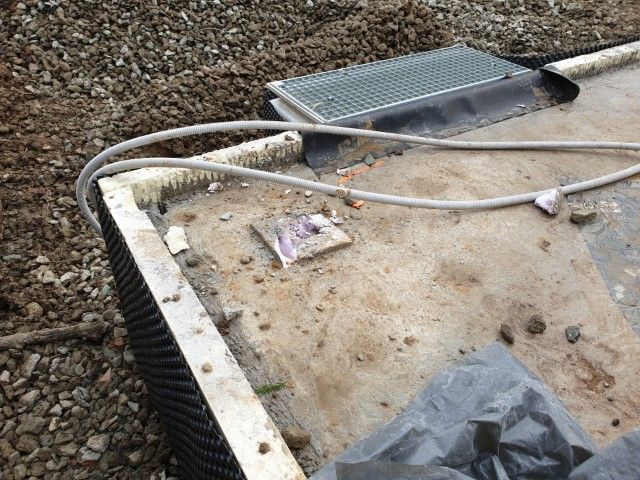 The cellar windows have grills!
Cellar window
The cellar is a cold dark place, with a puddle in it (he he?). Here's how it looks at the place where stairs will be:
Cellar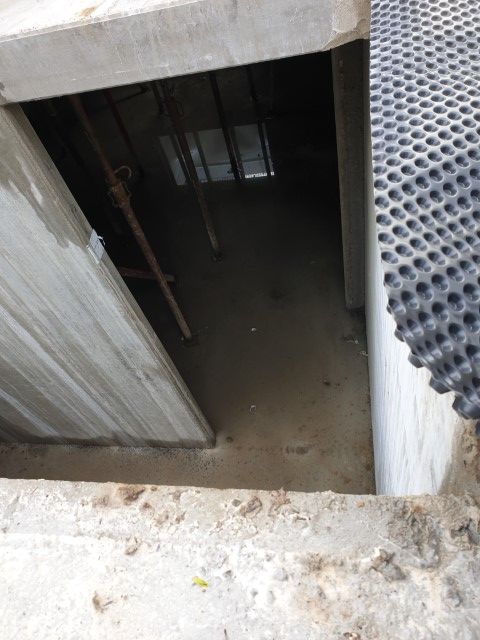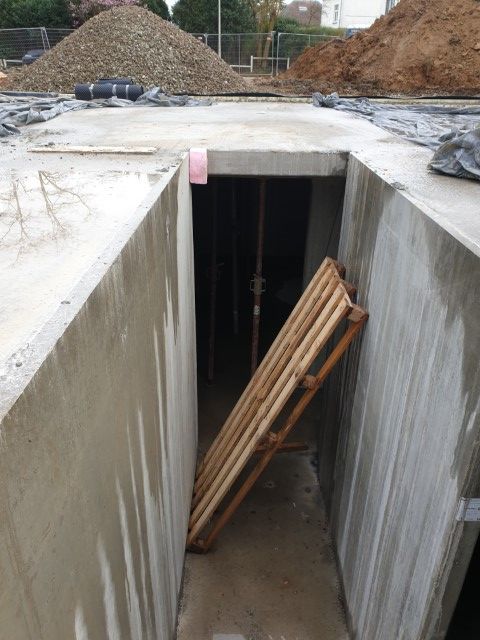 HTH,