House log - 22/10/21
Today I've got some pretty pics from our guy that he finished the first flight of stairs: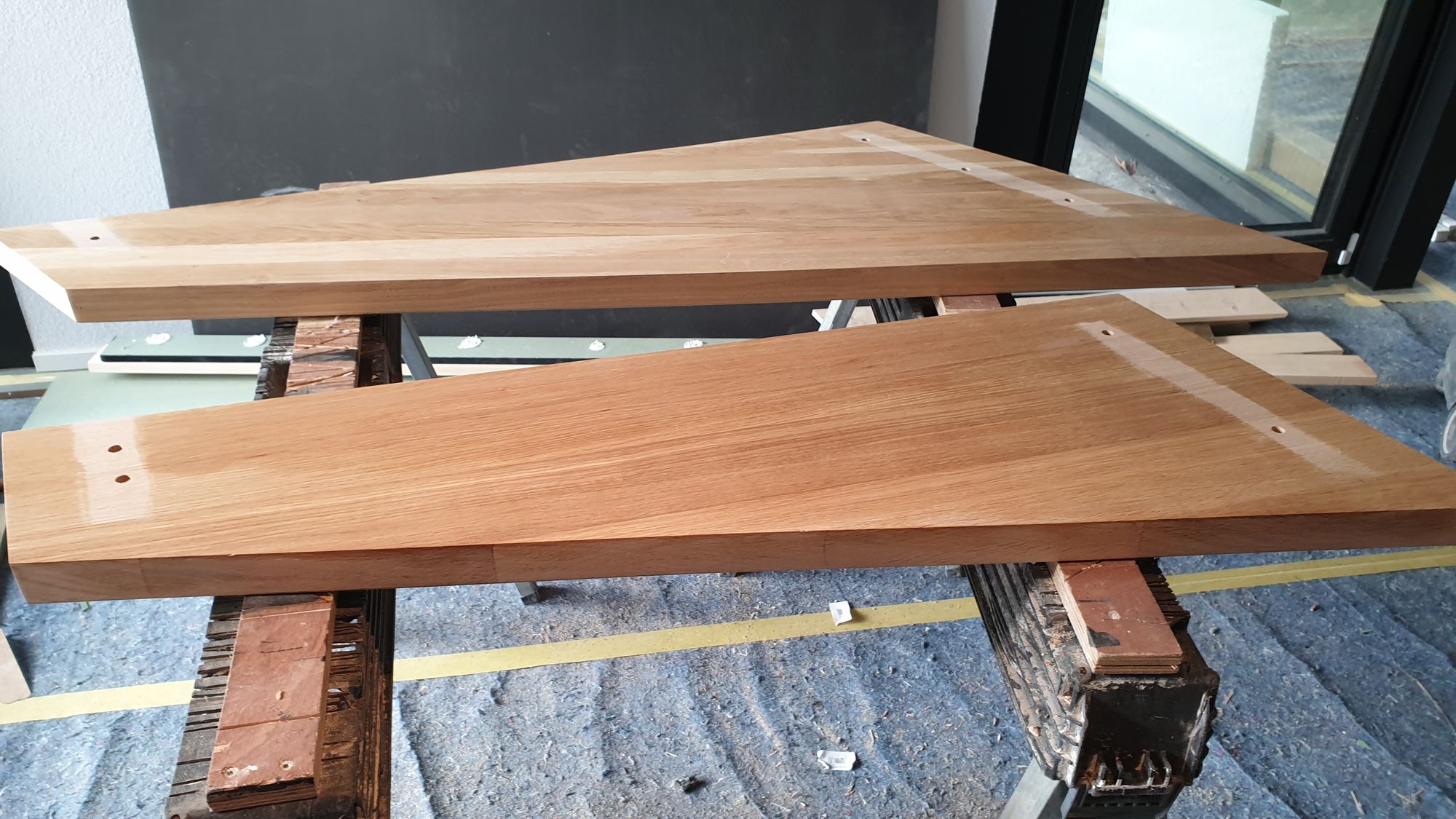 ...and the finished product: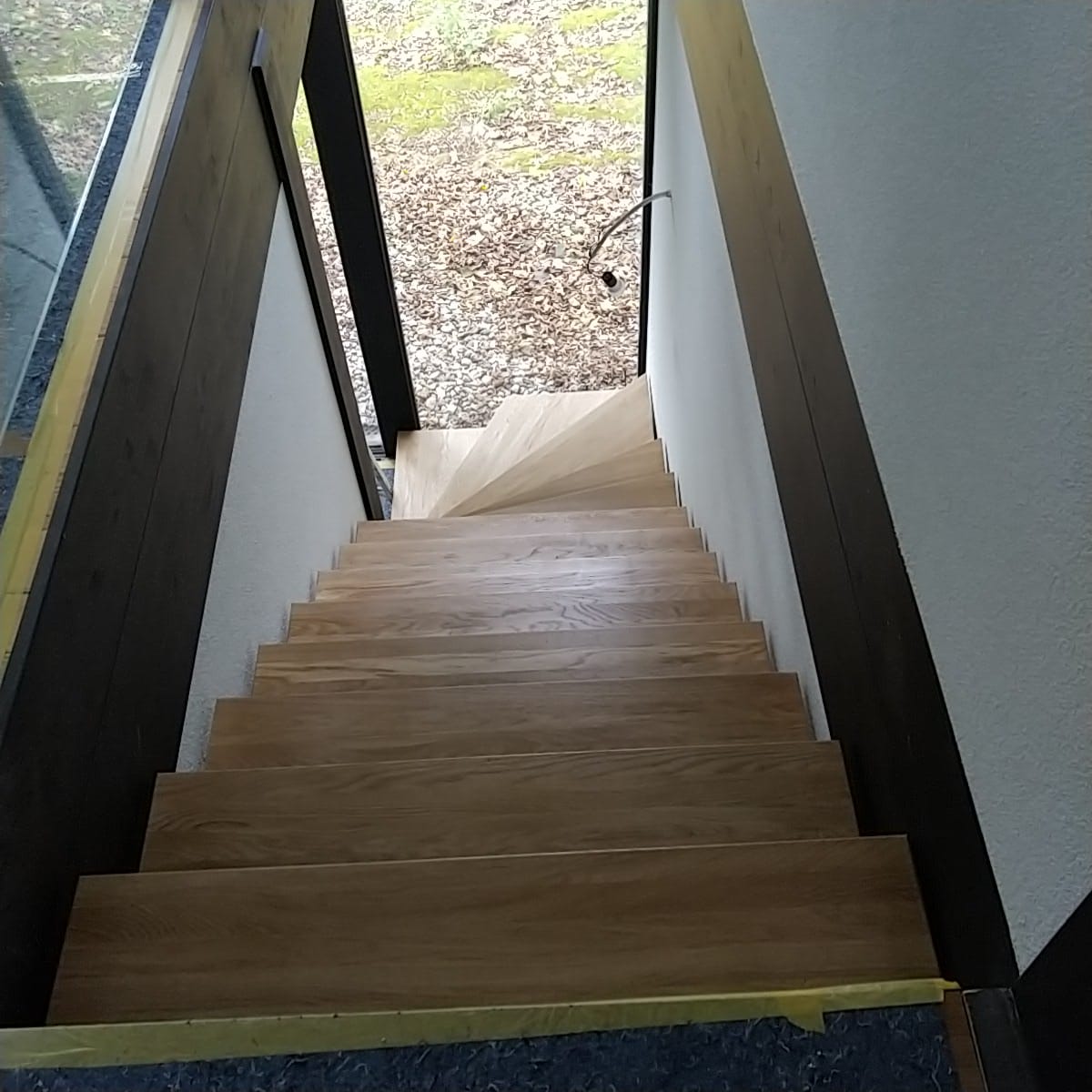 All in all, we progress nicely in the house.
Next week we start fixing the outside of the house. Also, the doors should start coming (the outside door is the main pain point).
State of the house
The house state today is:
[x] Paint
[x] Parquet
[x] Tiles
[x] Security
[ ] Doors (60%)

[x] Ordered entrance door
[ ] Install entrance door
[x] Ordered interior doors (5)
[ ] Order rest of the doors
[ ] Install the 5 doors
[ ] Install the rest of the doors
[x] Ordered glass for the railings
[x] Install glass for railings
[x] Ordered replacement for broken window
[x] Install replacement broken window

[ ] Carpentry

[ ] First flight of stairs
[ ] Second flight of stairs
[x] Black finishes walls
[x] Black finishes windows

[ ] Plumbing (70%)

[x] Install plumbing
[x] Install floor heating
[x] Install the heat pump elements
[x] Connect the interior/exterior heatpump elements
[x] Perform final checkup of the heat pump
[x] Perform mise en route (aka start + warranty)
[ ] Integration with KNX
[x] Install bathroom
[ ] Install sinks upstairs
[ ] Install sink downstairs
[ ] Shower panels downstairs
[ ] Shower panel upstairs

[ ] Ventilation (70%)

[x] Install ventilation pipes
[x] Install ventilation machine Zehnder 350Q
[ ] Intake, exhaust filters
[ ] Optional increase the capacity of the ventilation system (PEB)

[ ] Electricity (50%)

[x] Cables are laid
[x] High power electrical panel connections
[x] KNX panel modules for lights installed
[ ] KNX panel modules for heating installed
[ ] KNX line couplers and interface installed
[x] KNX wall bus couplers (200800)
[ ] KNX switches (including frames)
[ ] Test lights
[ ] KNX programmed
[ ] Lights - about 50% of them are done.
[ ] Meter moved inside (75%)

[x] Application
[x] Quote
[x] Scheduled date
[ ] Execution

[ ] IT

[ ] WiFi Installation
[ ] Cables from the panel to IT room
[ ] Second rack
[ ] Infra installation
[ ] Network config
[ ] Domain config
[ ] Website config
[ ] HA config