Ergodox - Day five - Finished components soldering
Last light and early this morning (I've finished at 01:30 AM) I've completed the soldering of electronic components (diodes, Teensy, condenser...)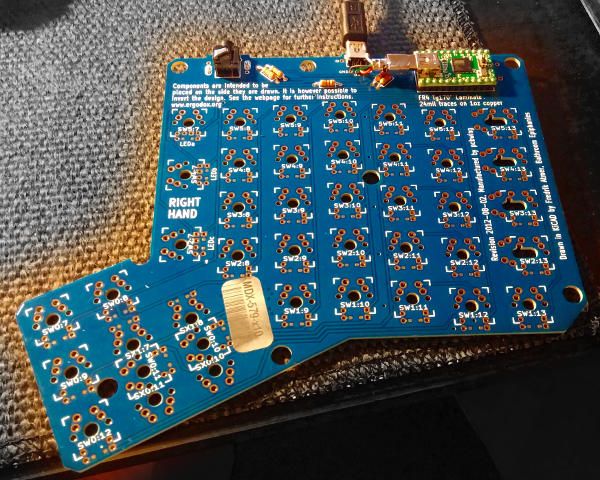 It looks fine and it was easier than I thought it would be (barring in mind it took me more than 2 hours to finish). There are several things I learned:
Using paste on non-SMD stuff is a no-no. It's too messy and you need a lot of paste to do stuff. If you don't have the proper dispensing method it's not going to work.
My solder iron sucks. It sort-of-works, but it has a flat-ish tip and it looks (and feels) like the wrong tool for fine electronics
Pliers and tweezers are essential
You can solder wire with the hot air gun. It's cool, but you need an electrical one
I was surprised to see the teensy blinking after plugging in the USB. And, once the firmware was loaded, the device was recognised as a keyboard:
Here's the full keyboard: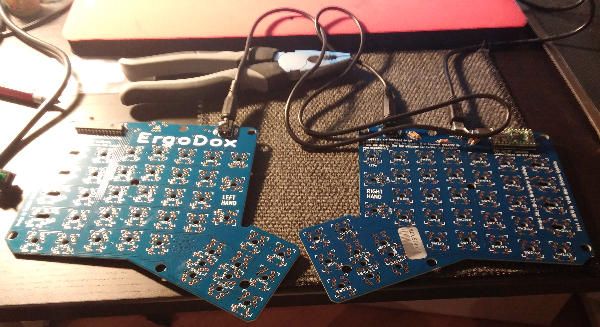 Getting inspiration form a testing thread, I've shorted some switch points and... VOILA!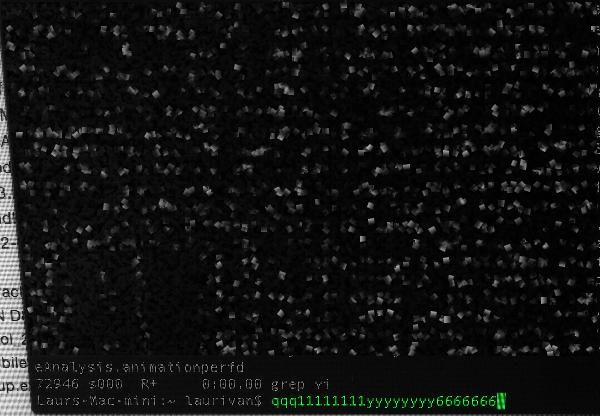 It's alive!
Next steps:
Picking up switches,
soldering the switches and leds
Assembly