Renew a Payment on Blacknight Manually
As part of making a multi-annual order for a domain (instead of single-year), I needed to create manually a domain renewal order. Here are the steps I used.
First, log in onto your control panel (if you're not already logged in).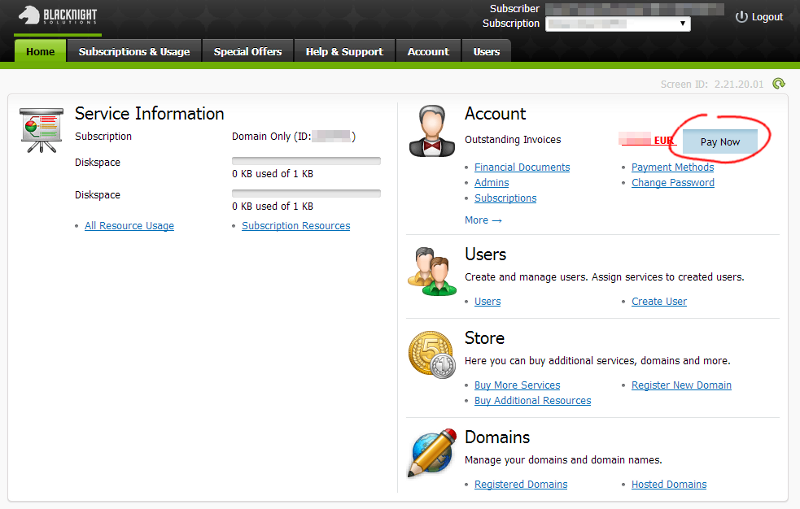 Then, form the list of owned domains, select the domain you want to create the new order for.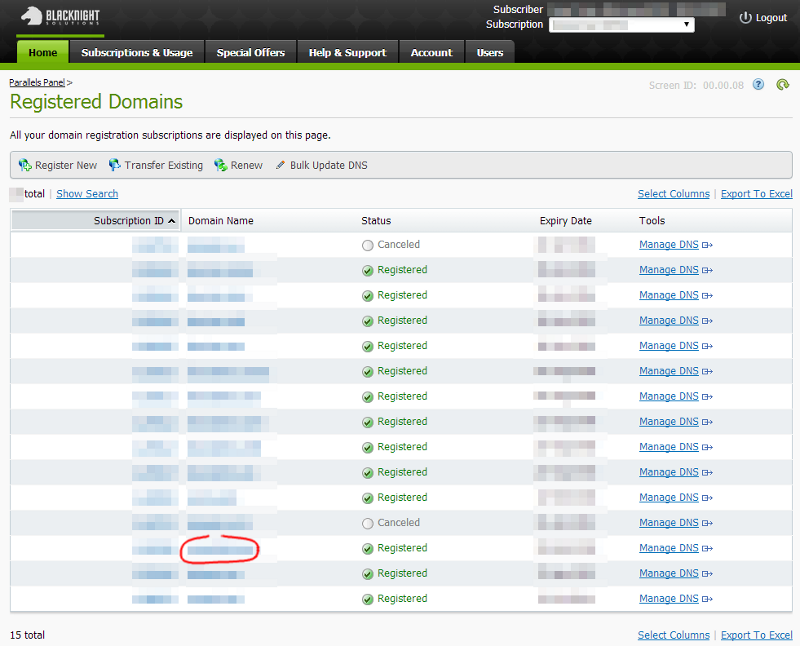 Click on the "Renew domain" button.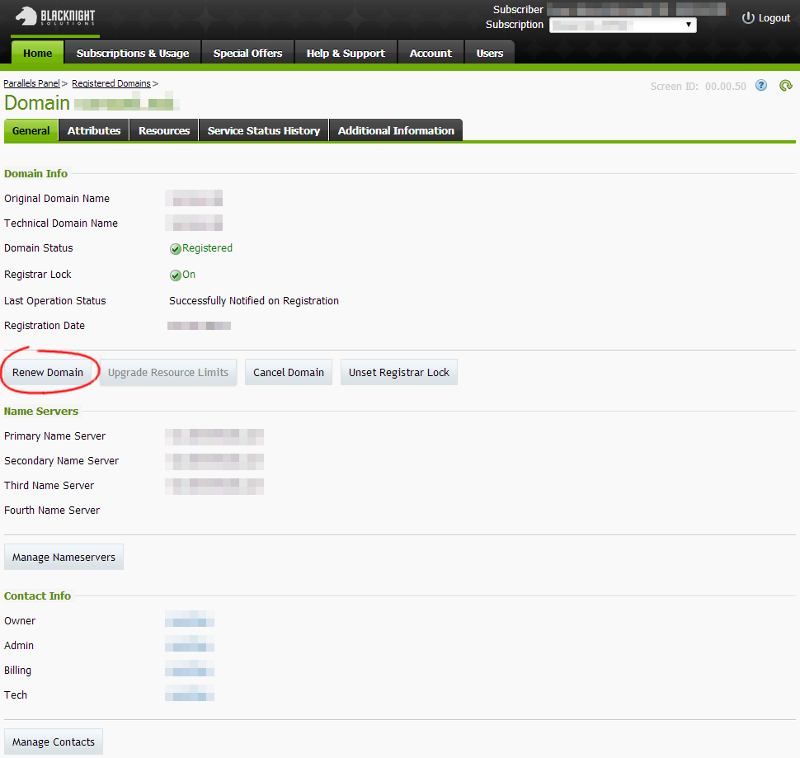 Select the period of time you want to renew the domain for (3 years in my case).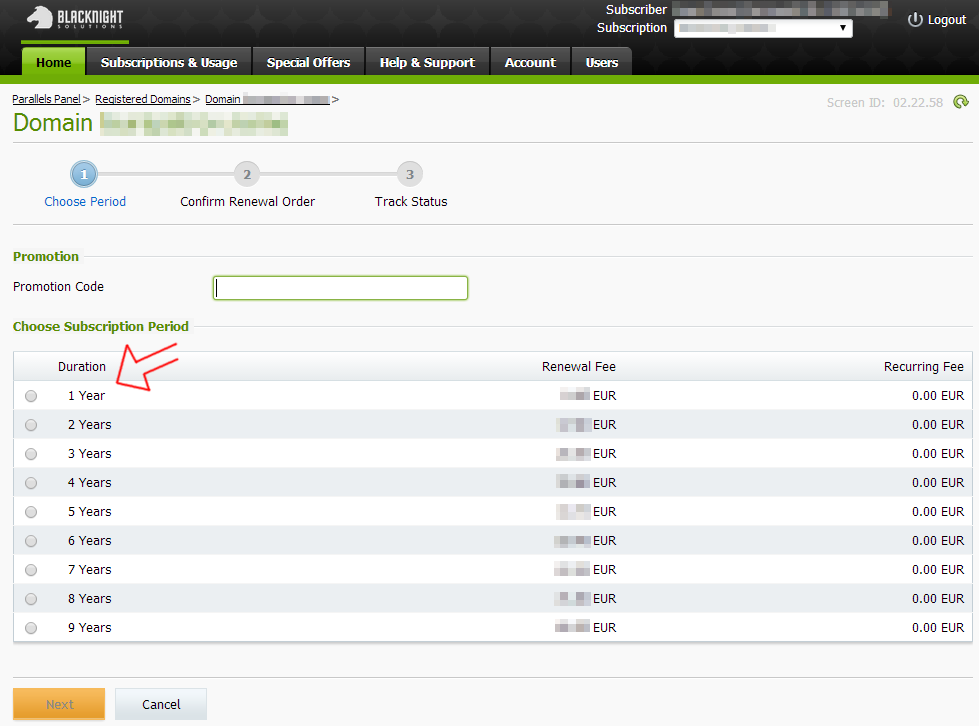 Select the preferred payment method and "Place order".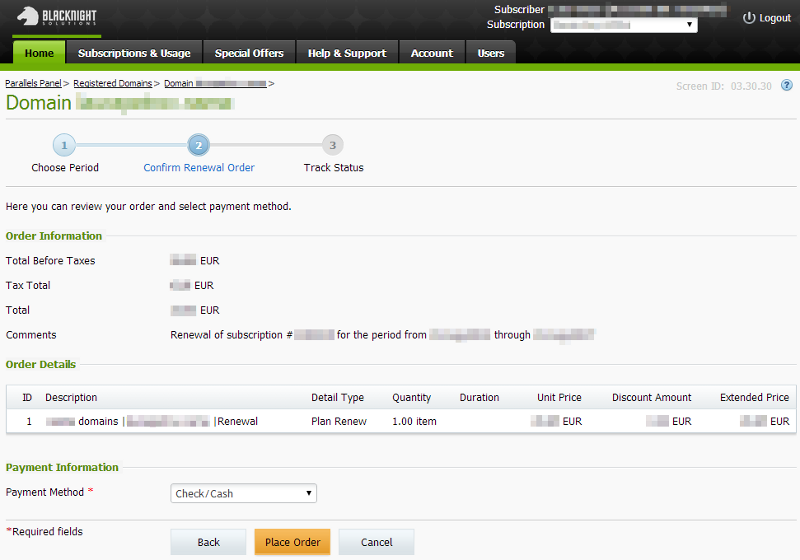 You can pay the order on the spot or you can use the e-mail you receive to pay it later.
NB: Just remember that you're on your own if you let your domain lapse.