My Compute Blade
Here's a bit of info on the compute blade.
I've got about a month ago a Compute Blade RC2 (Kickstarter campaign ongoing at the moment of writing this).
It's a piece of hardware designed for high-density clusters. You can put around 6 RPI 4B boards in a 19" 1U and you can put around 20 blades in the same 1U.
Tech specs look like this (from the website):
Support all Raspberry Pi CM4
NVMe SSD up to 22110
Gigabit Ethernet
Power over Ethernet IEEE 802.3at (PoE+) up to 30W (normal operation 2-8W)
Optional modules
USB-A
MicroSD card port
Two digital RGB LEDs
Hardware switchable WiFi, BT, and EEPROM write-protection
HDMI port for monitor (up to 4k60)
USB-C port and PRIBOOT button to flash the bootloader, access to eMMC/SD card or tests
TPM 2.0 onboard
Programmable button on the front panel
How does it look like?
It's official image looks like this: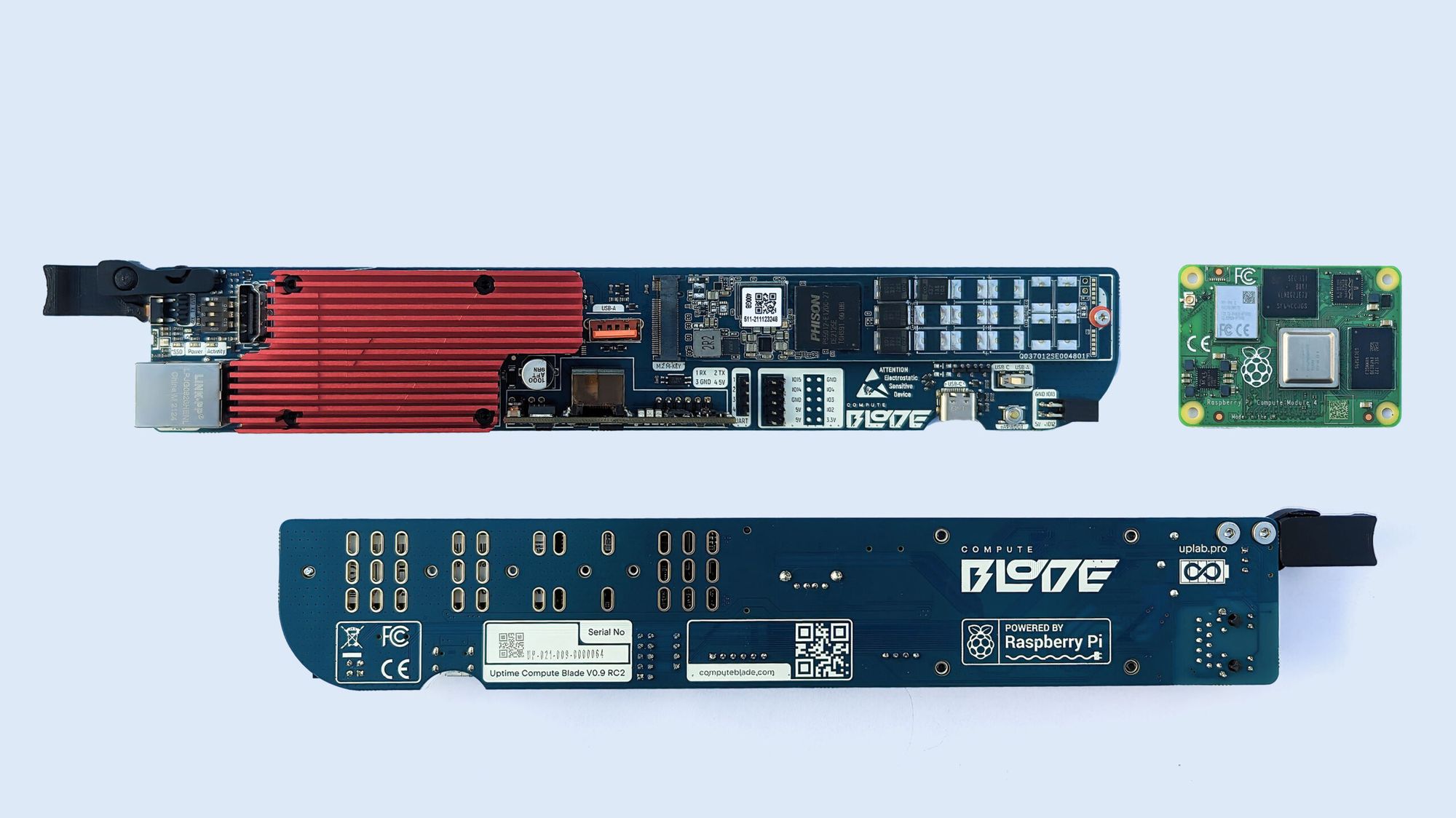 In my setup looks like this (potato quality):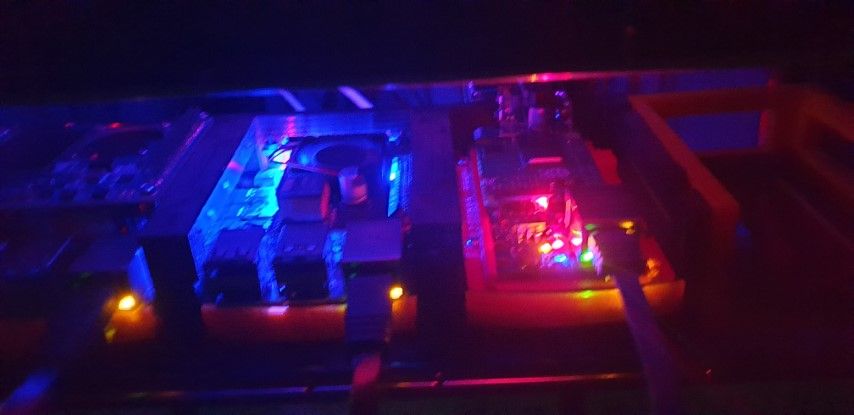 What I'm doing with it?
I've reprogrammed the CM4 I had to boot off the M.2 SSD first and that was surprisingly easy. I've installed RPI OS (debian based) and I left it there running powered off the POE.
I've integrated it in a tiny cluster with three other Raspberry Pi 4b SBCs and it's on standby while I figure a way to collect metrics.
..And in the future?
I've got a bunch of ideas. I'd like a full-ish blade cluster to replace my dual Xeon server. At least for some less CPU-intensive tasks (like NodeRed, ths blog...).
I want to know more!
Head over to the website and support the Kickstarter campain :)